The rector of ITB, Prof. Reini Wirahadikusumah, lauched the ITB Press Store as university's official bookstore, located at the Science and Techno Park (STP) building on Jalan Ganesha Bandung (22/12/22). The inauguration of the ITB Press store follows the establishment of ITB Press as the ITB commercial business unit.
ITB Publisher has been transformed into ITB Press, which publishes and prints books. It's supporting the publication of intellectual assets from ITB faculty in the form of scholarly monographs, textbooks, journals, and others. In his remarks, Director of BPUDL ITB, Deddy, said "BPUDL is really proud, because this is one of the milestones that has been completely transformed by ITB Press activities".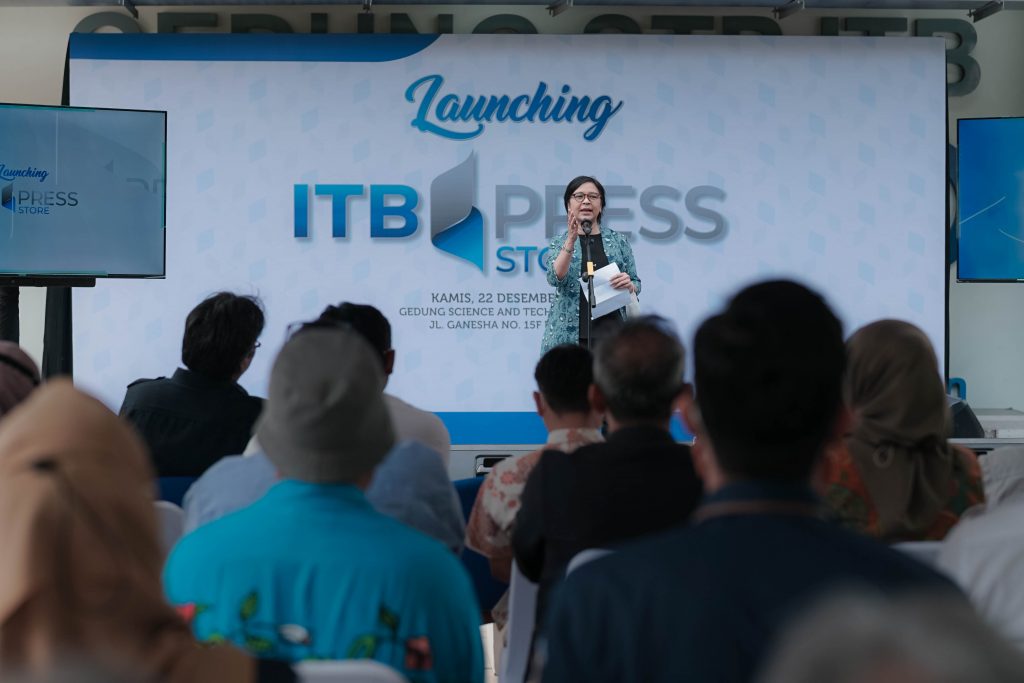 We have dreamed of this store for a long time " the rector of ITB remarked. There is, in fact, a small but similar store located on the ITB Campus, though, she hopes that the presence of ITB Press store could have an impact on the young generation, especially ITB students.
The event was also attended by the Head of the West Java Regional Library and Archives Service, Dr. Hening Widiatmoko. Hening stated it's our responsibility to get more people reading. "Having an ITB store will mark a big step in making a major difference for people of West Java, as people need ITB and we can work together to provide for them."
ITB Press Director, Alga Indria, stated that the ITB Press Store will act as a bridge between writers and readers." "Pidi Baiq, a famous novel writer, is interested in publishing his book with us," said Alga. "There are also a number of external authors who have published their books with the ITB Press."
He continued, "We also provide various ITB merchandises, like ganeshirt, ganesha tecnoprint, and electronics that support student needs, in collaboration with official distributors. That's why the ITB Press Store is a good option for tourists in Bandung." In addition, alumni or the public can carry ITB's image with them in the form of ITB official merchandises.
Having an ITB Press store on campus should make it easier for students and faculty to have their research published, as well as improve ITB's reputation as respectable educational institution. Moreover, the National Library has designated ITB Press as the official coordinator for the single account for ISBN.