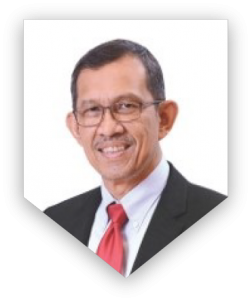 Rinaldi Firmansyah 'ITB 79
Rinaldi Firmansyah received his bachelor degree in Electrical Engineering from ITB, Master of Business Administration (MBA) from IPMI Jakarta, and Chartered Financial Analyst (CFA), from AIMR, Charlottesville, USA.
Currently he serves as President Commissioner of PT Pertamina Hulu Energy. Prior to joining PT. Pertamina Hulu, he acted as commissioners in several prominent companies, such as PT Semen Padang, PT PLN Batam, PT Elnusa, PT Indosat Tb, PT Pinnacle Investama, PT Bluebird, and PT Indonesia Infrastructure Finance. Between 2007 – 2012, he was Chief Executive Officer at PT Telkom Indonesia.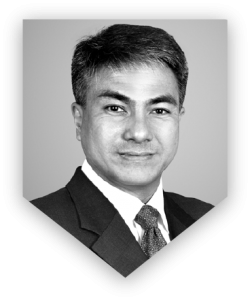 Darwin Cyril Noerhadi 'ITB 79
Darwin Cyril Noerhadi earned his bachelor degree in Geological Engineering from ITB, MBA in Finance and Economics from University of Houston, and Ph.D in Strategic Management from University of Indonesia.

He is Chairman of Creador, a private equity firm focused on partnering with passionate entrepreneurs to grow world-class businesses in South and Southeast Asia. Early 2021, he was appointed by the Ministry of Finance as one of the supervisory boards of the Sovereign Wealth Fund (SWF). Prior to joining Creador in 2011, Cyril was group CFO of PT Medco Energi International. Between 1999-2005, Cyril was Corporate Finance Partner at PricewaterhouseCoopers' Jakarta office. Prior to this, he was President Director of the Jakarta Stock Exchange where he transformed the newly privatized exchange in line with new regulations that took effect in 1996.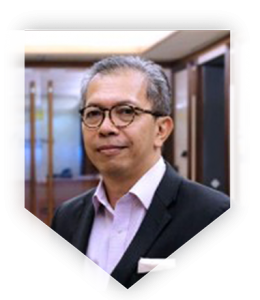 Bernardus Djonoputro 'ITB 83
Bernardus Djonoputro received bachelor degree in School of Urban and Regional Planning, Institut Teknologi Bandung and Executive Education at Harvard University.
Bernardus is Senior Advisor & Executive Director at Ernst & Young. He is the honorary Trade Advisor for East Asia to the government of New Zealand Trade & Enterprise. He has built a career in the private sector working with many major international firms including as American Express Bank, PwC, Deloitte. He also has extensive experience working in senior positions with Indonesian firms including Jababeka, Nusantara Infrastructure and HD Asia Advisory. He is active in civil society and professional associations and is currently the national Chair of the Planning Ethics Board of the Indonesian Association of Urban and Regional Planners (IAP), and sits in various international organization including as Fellow with Salzburg Global Seminar, a globalization think tank based in Salzburg, Austria.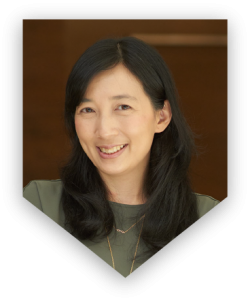 Philia Wibowo 'ITB 94
Philia Wibowo received her bachelor degree in Mathematics from ITB and Master of Business Administration from Kellogg School of Management at Northwestern University. Philia leads the McKinsey office in Indonesia and is the leader of McKinsey's Organization Practice in Southeast Asia. Her leadership and expertise in talent strategy and skill-building initiatives have helped executives master change and manage people better.
Phillia is an active promoter of "Unleashing Indonesia," an initiative to grow Indonesia's emerging economy. She is also a member of the National Steering Committee of Bureaucracy Reform, working directly with the Vice President of the Republic Indonesia. The co-founder of Young Leaders for Indonesia, a program initiated by McKinsey, she also helps organize efforts aimed at unleashing the leadership capacity of high-performing university students.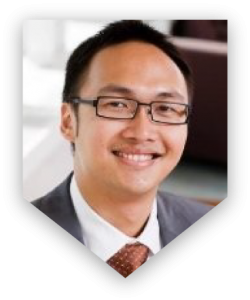 Edwin Utama 'ITB 95
Edwin Utama received bachelor degree in Industrial Engineering from ITB and Master of Business Administration from Kellogg School of Management at Northwestern University.
Edwin is President Director of Boston Consulting Group (BCG) who leads the firm's Jakarta office. He has worked with financial services and public-sector clients on strategy, organization, and operation improvement assignments and is a core member of the Financial Institutions and Public Sector practices. Prior to BCG, he was Manager at Citibank Jakarta.